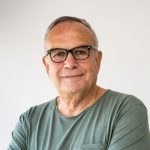 Thank you letter from Yozmot Atid - Goal of 3000 successfull businesses
Women Creating their own Future, Israel
Dear Joelle,
I hope this note finds you well.
For many years I have been leading various activities, together with different partners, to reduce poverty and social gaps in Israel. During these activities I realized we must target people who are eager and able to change their economic and social situation on their own (there are tens of thousands of people like this in Israel!), but are lacking different things that are necessary for success such as: business training, personal mentoring, credit, financial and legal skills, marketing tools, networking etc'.
Five years ago, together with Yael Ovadia, my partner, we established "Yozmot Atid" to do exactly that: to give these people the opportunity to succeed and become financially independent! We set ambitious goals; Goals that can make a dramatic change in the Israeli society.
Today, after 4.5 years of hard work, I am proud to report that we have reached an  amazing goal: We have enabled 3,000 women and men to establish their own successful businesses! Thanks to your generous support and  our amazing staff and volunteers, we are making a real social and economic revolution in Israeli society.
May I ask for 3 minutes of your time to watch a short video that shows our work in the field through the eyes of our touching  entrepreneurs. They are the real story of Yozmot Atid.
Thank you so much for your support, partnership and friendship. I look forward to many more years of successful cooperation in building a better and more equal Israeli society.
All the best
Nissim
read less