Kaima Farms - Annual Conference
Dear Gad, Joelle, Ami and Johanna
We are so pleased to share with you photos from our annual Kaima seminar, created with the encouragement of the Matanel Foundation.
The two-day seminar brought together 40 adult members of our four-farm Israel farm network (Beit Zayit, Beerotayim, Hukuk and Nahalal). Included were our agricultural, pedagogic, management and social work professionals as well as our national service workers whose input is critical to our efforts.
This year my Hukuk partners and I had the pleasure of hosting the group. It was a huge success with a great deal of energy invested in team building, education, and imagination. Everyone came out enthusiastic for the future.
On behalf of the entire network, we send our gratitude to the Matanel Foundation!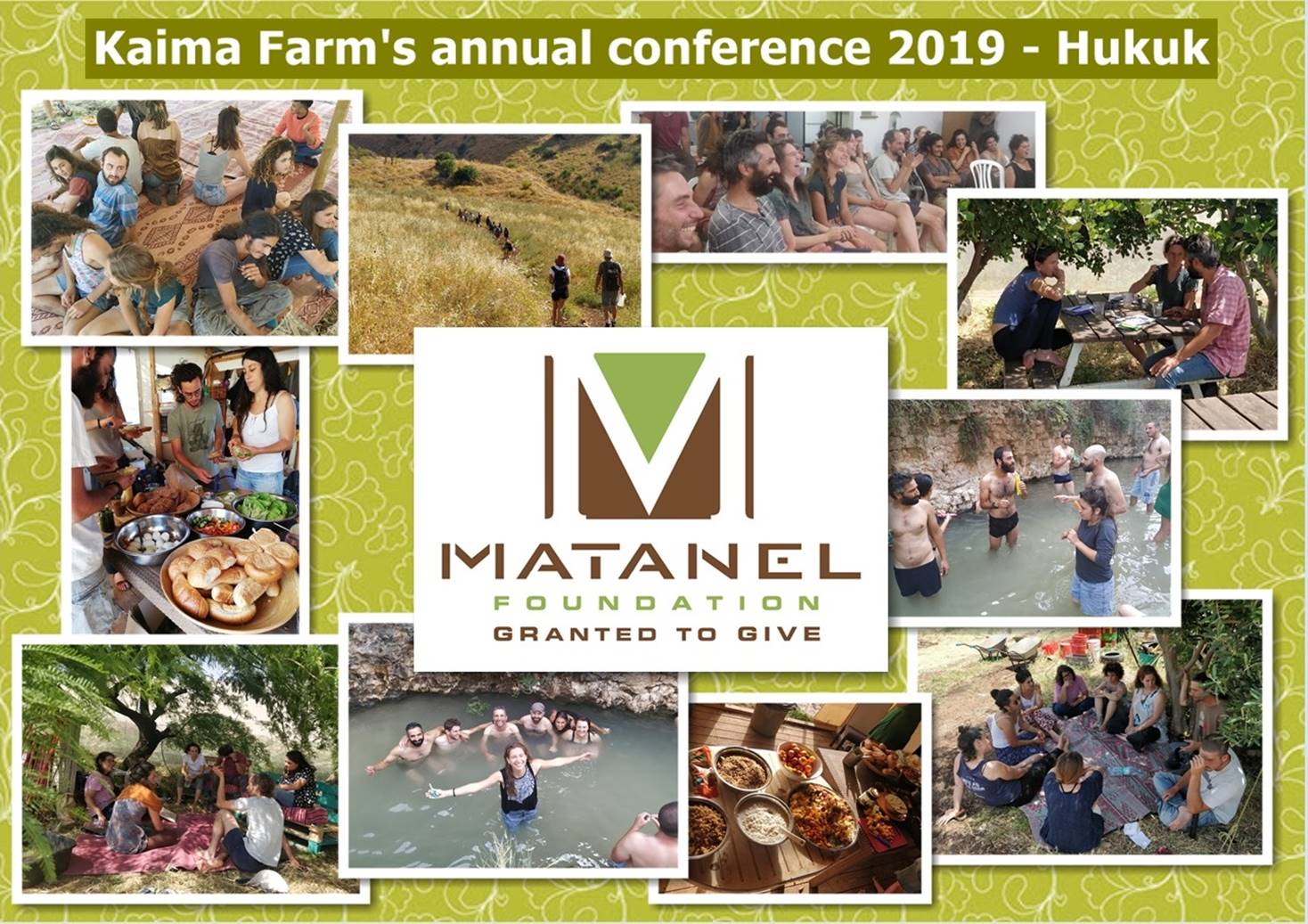 Efrat
Kaima Hukuk Farm
read less