News
Aug 2021
!נפתחה ההרשמה לתוכנית עמיתי עלמא- מתנאל לשנת תשפ"ב
..אומנים/יות ויוצרות/ים בתחומי התרבות הרוח והתקשורת, ופעילים חברתיים בעלי תואר ראשון ומעלה או תעודה מקבילה - מוזמנים להגיש את מועמדותכן.ם לתוכנית העמיתים של עלמא
התוכנית היא תוכנית שנתית בימים ראשון וחמישי בשעות 17:00 עד 21:45
סמסטר אביב: 31.10.21 - 27.1.22 סמסטר סתיו: 6.3.22 - 23.6.22
לפרטים נוספים והרשמה לחצו כאן
Registration has opened for the Alma-Matanel Fellows Program for the year 2022! Artists and creators in the fields of culture, spirit and communication, and social activists with a bachelor's degree or higher or an equivalent certificate - are invited to submit your candidacy for the Alma Fellows Program. The program is an annual program on Sundays and Thursdays from 5:00 pm to 9:45 pm. Spring semester: 31.10.21 - 27.1.22 Fall semester: 6.3.22 - 23.6.22 For more details and registration click
here
Testimonials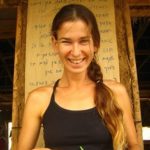 Kaima annual conference - Kaima Nahalal- Thank you letter
I want to thank you all for being such good friends. Our success has been largely enabled and spirited forward the Matanel Fund. Thank you for being with us from the beginning.
read more
books
שמורת האירוסים La réserve d'iris
בפאתי מניה משתרעת שמורה מאובקת ששבה ופורחת לקראת כל אביב, מתכסה אירוסים, רקפות וכלניות. תושב אחת השכונות הגובלות בשמורה קבע לעצמו בעלות חולנית בה. בחייו המקצועיים הוא עומד בראש חברת ייעוץ אסטרטגי העובדת מול ארגונים בינלאומיים, ובחייו הפרטיים הוא שומר על השמורה מכל פגע. נאבק בחברות סלולר המציבות אנטנות שמבריחות את הציפורים, בטרקטורונים הדורסים מחילות שועלים ונמיות, בראש העירייה המאיים למכור אותה לקבלנים. הוא פונה לארגונים להגנת הסביבה, לסוכני אכיפת החוק, לראש העירייה. לבסוף, הוא נאלץ להיעזר בגורמים פליליים בעיר.
"שמורת האירוסים" הוא סיפורה של חלקת ארץ הולכת ונעלמת, מפי אדם שנגמל מעיסוקו כדי לכתוב את שירת חייו בדיו של תום, דמע והרבה צחוק
À la périphérie de Mania se trouve une réserve poussiéreuse qui fleurit chaque printemps, recouverte d'iris, de primevères et d'anémones. Un habitant de l'un des quartiers limitrophes de la réserve s'est lui-même érigé gardien . Dans sa vie professionnelle, il dirige un cabinet de conseil en stratégie qui travaille avec des organisations internationales et dans la vie privée, il garde la réserve intacte. Aux prises avec des compagnies de téléphonie cellulaire qui installent des antennes qui fait la contrebande des oiseaux, avec des tracteurs qui piétinent les renards et les mammifères, au maire qui menace de le vendre aux entrepreneurs. Il se tourne vers les organisations de protection de l'environnement, les agents de la force publique, le maire. Enfin, il a été contraint d'utiliser des éléments criminels dans la ville
« La réserve d'iris » est l'histoire d'une parcelle de terrain en train de disparaître, d'une personne coupée de son métier pour écrire la poésie de sa vie à l'encre de l'innocence, des larmes et beaucoup de rire.